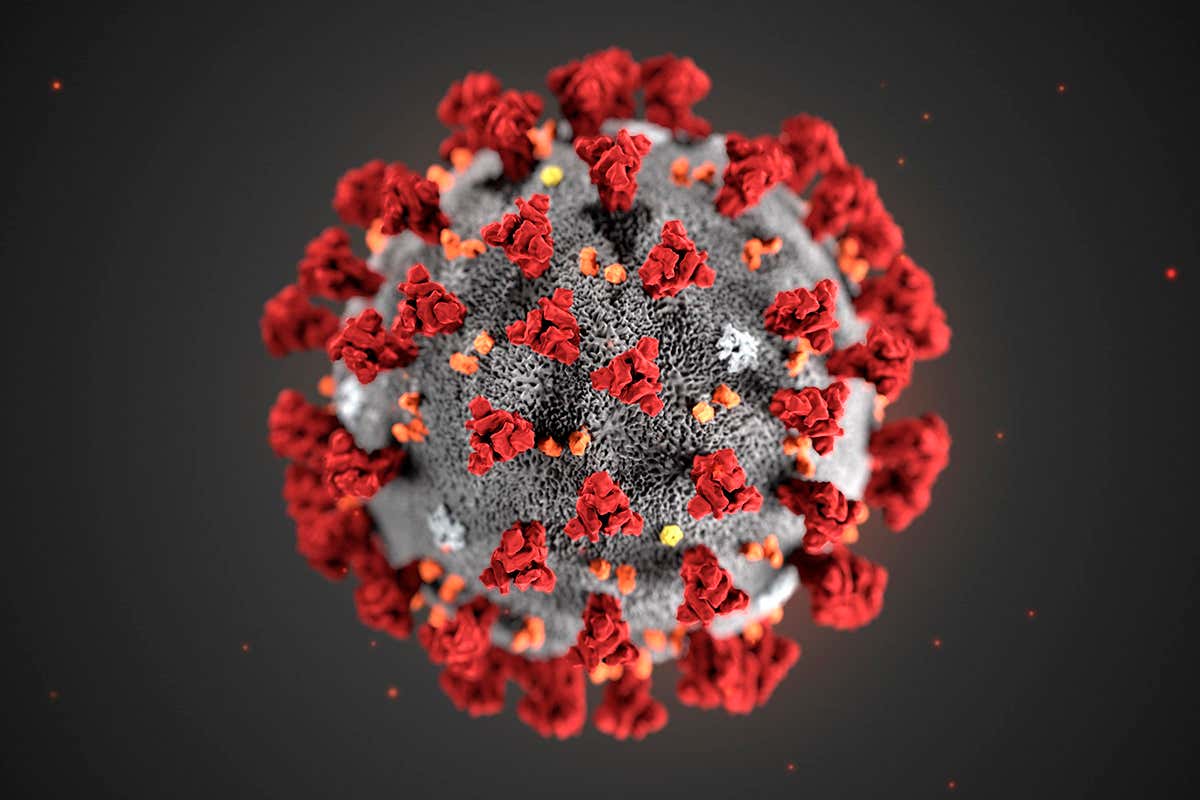 We have been in communication with state officials and compiled the following information/resources to support you all as you manage through the COVID-19 crisis. These are difficult and uncertain times, for sure, but the best and fastest way to slow the spread of COVID-19 and return back to "normal" life is to follow the advised protocol as much as possible!
Please let Laura or Etonde know if you have any further questions or resources you would like shared with Collaborative partners.
Declaration of Peacetime Emergency/General Information
On Friday, March 13th, Governor Tim Walz issued an Executive Order and declaration of peacetime emergency to enable the State to appropriately respond to the COVID-19 pandemic in Minnesota. On, Sunday, March 15th, Governor Walz authorized the temporary closure of Minnesota K-12 public schools to students from Wednesday, March 18 to Friday, March 27 to accommodate long-term planning.
The Minnesota Department of Education has set up a website for COVID-19 Updates, which includes a link to document on Q-and-A related to School Closures.
NOTE: Parents with elementary school-age children who work in healthcare (essential workers) or a first responder position can access childcare for their children during this two-week school closure period. Contact your school or school district for more information/support.
On Monday, March 16th, Governor Walz ordered the temporary closure of several places of public accommodation (e.g. dine-in restaurants/cafe areas, bars, gyms/recreation centers, recreational/entertainment facilities, etc.) in order to slow the spread of COVID-19. These venues must be in compliance with this order by today, March 17th at 5pm CST. The closure is currently expected to last until Friday, March 27th at 5pm CST. The Governor is aware that this order will likely result in permanent business closures and job losses, and is working to mitigate the potential economic loss for individuals, families and businesses.
The Governor also issued an executive order to help ensure that workers who are not able to work as a result of COVID-19 have benefits available. If you (or someone you know) are unemployed or have hours reduced due to COVID-19, please apply for unemployment benefits by going online to uimn.org. The website can accept applications Monday through Friday 6 a.m. to 8 p.m. See HERE for information for those who have lost their jobs or had their hours cut due to COVID-19.
The Minnesota Department of Health has issued the following recommended strategies to slow the spread of COVID-19 in Minnesota:
Postpone and/or cancel:
Events where 10 people or more would gather, including but not limited to

Concerts.
Conferences.
Professional, college, and school performances or sporting events.

Smaller events (fewer than 10 people) that are held in crowded auditoriums, rooms, or other venues that do not allow social distancing of 6 feet per person.
Events with more than 10 people where the majority of participants are at higher risk for severe illness from COVID-19, including gatherings such as those at:

Retirement facilities.
Assisted living facilities.
Developmental homes.
Support groups for people with health conditions.
The Minnesota Department of Health has a website of comprehensive information on COVID-19. 
MPR has developed a resource list for those looking to help (volunteer, donations, etc.) during this time.
Minnesota Department of Human Services
As part of the Emergency Powers, children's mental health services have been approved to continue through schools in Minnesota using tele-health or video conferencing. We know this is an important strategy to support children, youth and families and are grateful they will continue to receive services as schools implement distance learning.
Notice will be sent from DHS regarding payments for tele-health services. More information from SAMSHA was provided regarding flexibility in these rules.
The MN Legislature needs to provide the Department of Human Services authority under the Emergency Powers Act.
The Department of Human Services is accepting questions from providers. Submit your questions to DHS' Community Relations at [email protected].
Families First Coronavirus (COVID-19) Response Act (House Summary)
Below is a summary of the recently passed Families First Coronavirus Response Act. We hope this information will be helpful as you continue to (or plan to under these new regulations) provide mental health services to children and families in Hennepin County – and inform your own organization's work. This legislation guarantees free coronavirus testing, establishes paid leave, enhances Unemployment Insurance, expands food security initiatives, and increases federal Medicaid funding. See a summary of details below (or at the link above):
COVID-19 Health Care Provisions for Testing

Requires private health plans to provide coverage for COVID-19 diagnostic testing, including the cost of a provider, urgent care center and emergency room visits in order to receive testing. Coverage must be provided at no cost to consumers.
Provides flexibility for Medicaid, CHIP and Indian Health Services to ensure no cost testing for children and families through these programs.

Emergency Paid Family Leave for families impacted by COVID-19 (employers with under 500 employees)
Paid sick leave for those impacted by COVID-19 (employers with under 500 employees)
Self employment tax credit (self employed or 67% for taking care of families)
Emergency unemployment resources to states
Nutrition services

Home delivered services to seniors and nursing families
Emergency Women, Infants, and Children (WIC) provisions for remote care and access to resources
SNAP benefits to children (early childhood and school age)
Resources for Families
Small Business Supports
Many nonprofit organizations and small businesses are concerned about their ability to meet the needs of children, youth and families while maintaining the economic health of their organizations. See the MN Department of Employment and Economic Development (DEED) website for information on expanded unemployment benefits to employees impacted by layoffs related to COVID-19.
The US Small Business Administration is making low-interest loans available to small businesses and nonprofit organizations to help them manage through this pandemic.