Help Recruit Parents for Interviews
Fliers and Q+A Available now in English, Somali, Spanish, & Karen
The Collaborative needs your help recruiting parents and caregivers who have children receiving mental health services, or seeking services, for children ages 0-21. We want to know what their child's mental health experience has been like as part of the children's mental health system.
Interviews will take about 45 minutes and families receive a $25 gift card to Target or Walmart after the interview. Interviews can be conducted in multiple languages, including English, Spanish, Somali and Karen.
More information about the interviews can be found online in multiple languages; https://hccmhc.com/system-of-care/parent-interviews/#q7. Please help recruit a diverse group of families across the county! Registration for interviews can be found here.
Questions or need help registering? Contact Margaret at [email protected].
Order of Fliers: (Please click on Flyer to Download)
First Row: English, Somali
Second Row: Spanish, Karen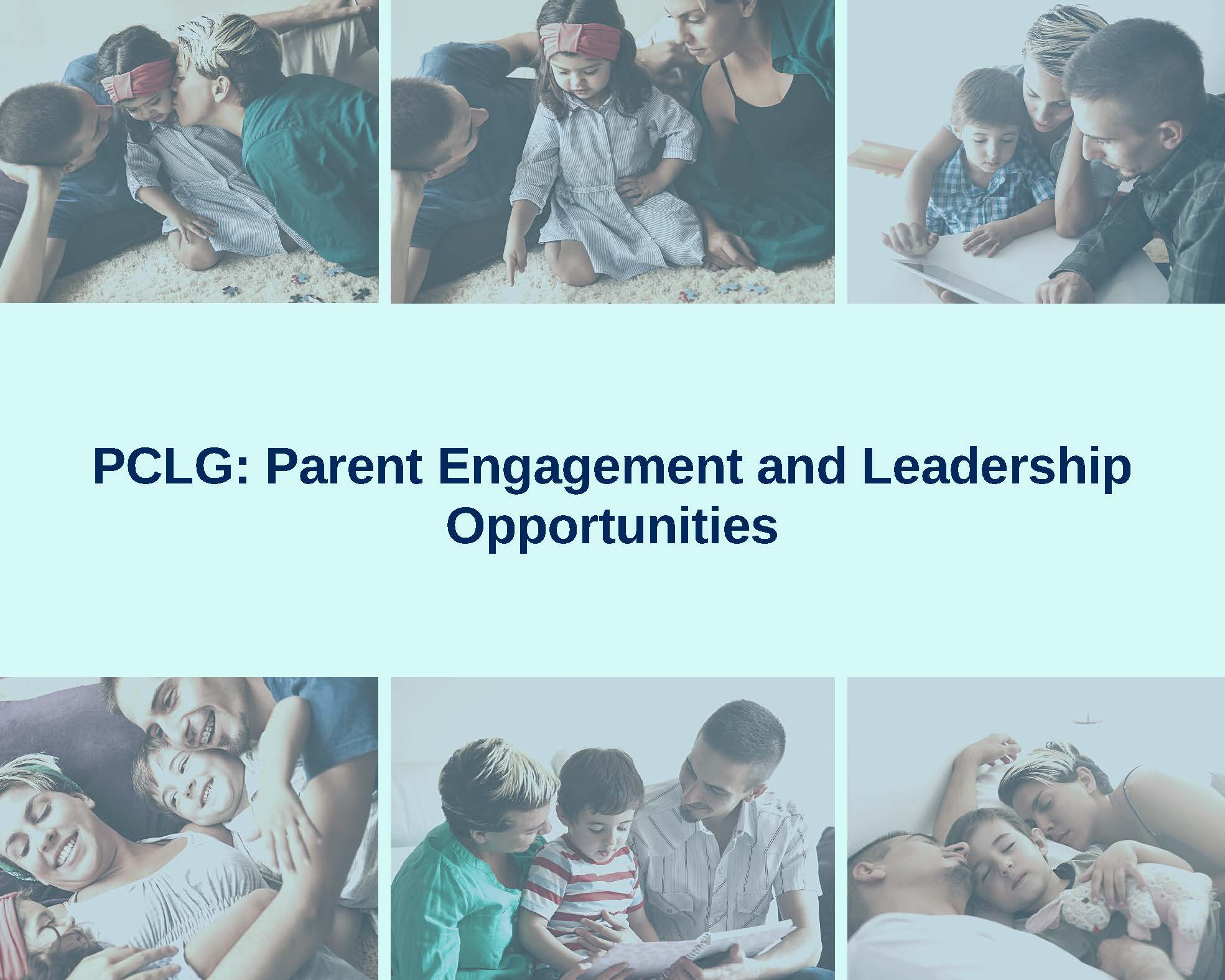 PCLG's SUPPORT GROUP will meet online Thursday, Sept 9th at 7pm.  It's a great way to connect with other parents, ask questions and share frustrations and successes! Zoom link is here.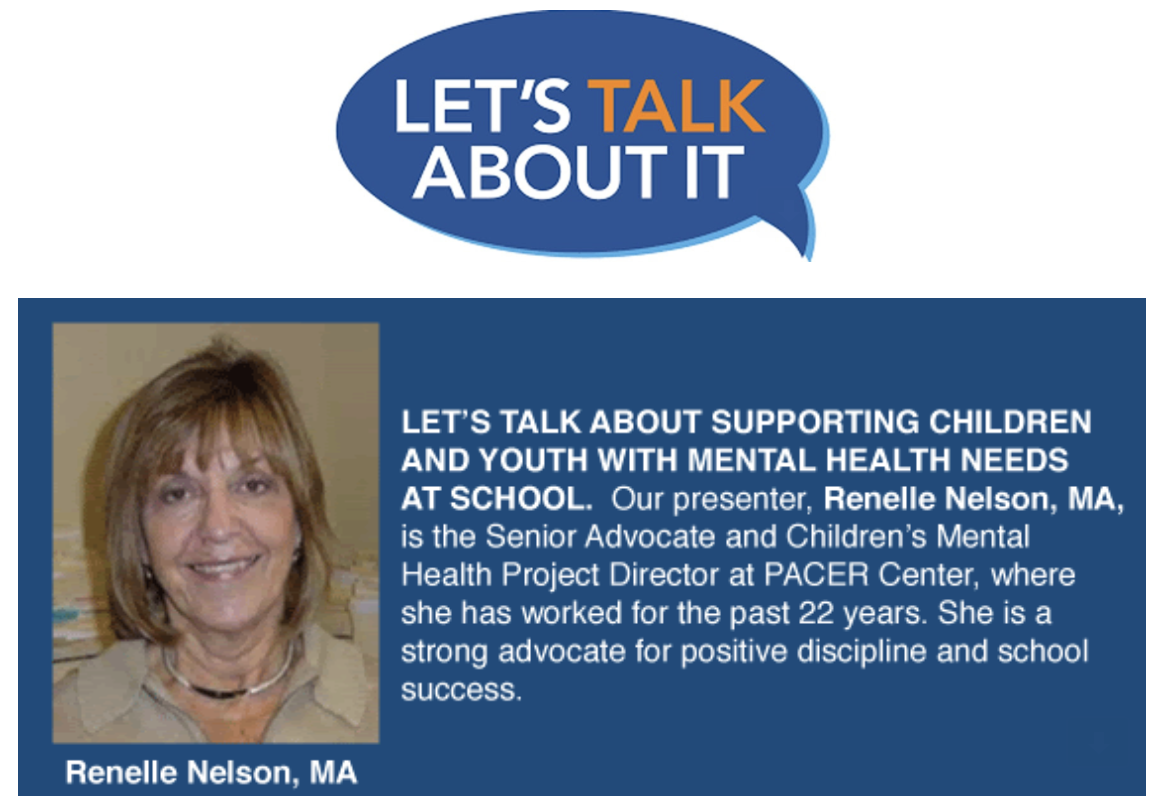 JOIN PCLG, Tuesday, October 19th at 7:00pm online for this opportunity to ask questions and learn about special education and mental health supports at schools. REGISTER HERE!
PCLG is seeking new members! 
The Parent Catalyst Leadership Group (PCLG) is currently seeking parents and caregivers of children with mental health challenges to be leaders in improving services and supports for other Hennepin County families. For more information: contact Margaret Sullivan at [email protected]
Access Scholarships and Training Funds through the Collaborative
The Collaborative is committed to providing financial assistance to support training within the children's mental health field in Hennepin County. Funding is available for scholarships, training and sponsorships. Resources are available on a first come, first served basis throughout the year.
Three types of scholarships, training or learning have been prioritized in 2021:
Scholarships to attend publicly announced children's mental health conferences or trainings.
Training grants (up to $1,000 each) for up to 10 community agencies that provide children's mental health related trainings or workshops.
Sponsorships (up to $1,000 each) will be available for up to three agencies, individuals (adult or youth), or providers to create or host plays, speeches, or public events that have clear children's mental health focus or education goals.
Scholarships are available to individuals who fall into one or more of the following categories:
Partial Scholarships (up to 75% of training cost). Employees, individuals, volunteers, or interns who work at nonprofit or for-profit agencies provided that the applicant is involved in the delivery of mental health support, programs or services to Hennepin County children and families. The agency may be located anywhere in the Greater Metro area (does not need to be located in Hennepin County).
Full or Partial Scholarships (full cost up to $300 or partial cost up to 75% if more than $300). Parents, youth, grandparents, and other individuals who are participating in, or in need of, children's mental health services and programs located within Hennepin County and in service to Hennepin County residents.
For more information, contact Laura LaCroix-Dalluhn.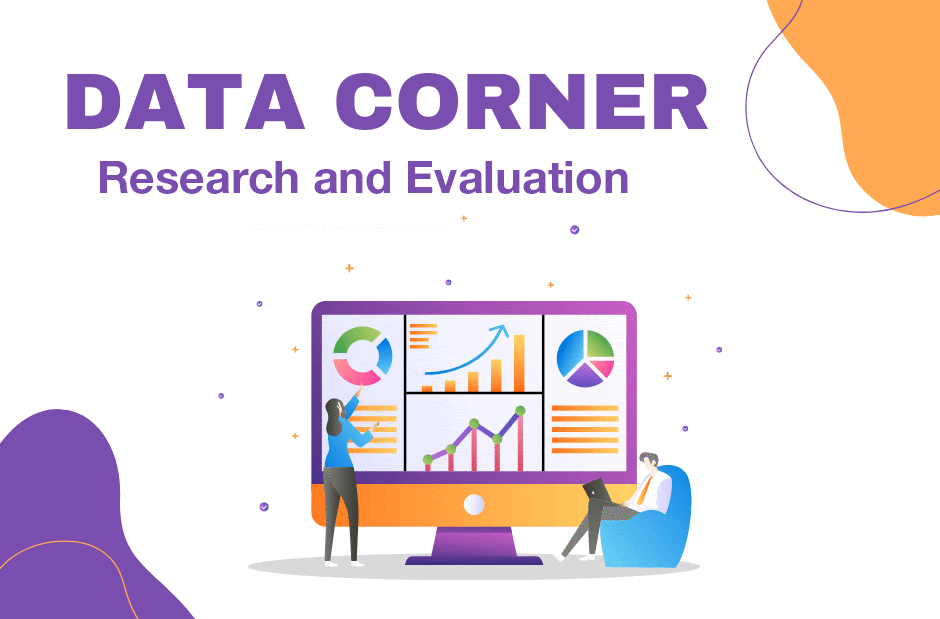 Check out the latest evaluation data on Collaborative COVID-19 Parent and Provider initiative, District 287's Diploma On! program as well as DOCCR's trauma-informed, culturally specific programs. You can find the Collaboratives Research & Reports page!

Hennepin County Children's Mental Health Collaborative Announcements
The Hennepin County Children's Mental Health Collaborative (HCCMHC) is announcing the following meetings in October.
Executive Committee: Friday, October 1, 2021 from 9-11 AM
Governance Committee: Wednesday, October 20, 2021 from 3:30-5:00 PM
School-based Mental Health Subcommittee: Tuesday, October 26, 2021 from 3:00-4:00 PM
Collaborative Data Workgroup: Monday, October 11, 2021 from 2:30-4:00 PM
If you would like additional meeting information contact for any of the above meetings, or other System of Care Subcommittee, please contact Laura LaCroix-Dalluhn. The 2021 Leadership meeting schedule can be found here.
Partner Opportunities
Minneapolis Public Schools hosts ECFE Parent Night
Our Youngest Learners and their Emotional Wellbeing
October 13, 2021 from 7-8:30 pm
Please email Ms. Sarah Washington with any questions.
Her email is:  [email protected]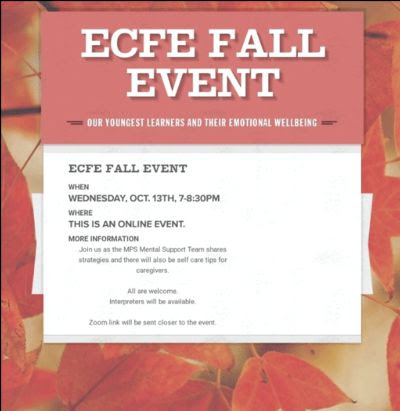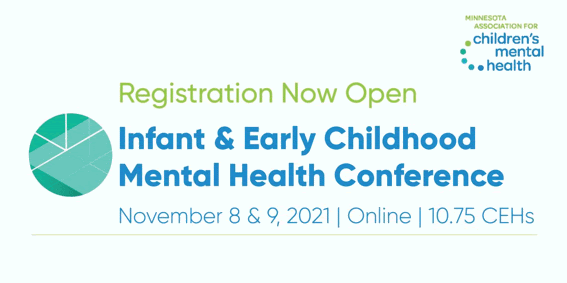 MACMH is hosting the fourth annual Infant & Early Childhood Mental Health Conference – "Separations and Reunions: Opportunities to Promote Resilience for Young Children, their Families and Caregivers."
Happening online November 8 and 9, the conference is designed for professionals who work with children prenatal to age 6 and their families and caregivers.
All workshops will be recorded and available for registered attendees to view for 30 days following the conference.